There is a lot of doubt about the future of the Mets organization Fans are in such a negative mood that we won't be contending so let's take a look at what we can enjoy this upcoming season and in the future.
A Full Season Of Matt Harvey
While Harvey only pitched 60 innings in the Majors. He pitched to an excellent 2.73 ERA. While he didn't get run support, watching him pitch was a pleasure. If you are feeling gloomy this season, think about Harvey pitching. It makes me happier.
David Wright is the Captain
David Wright has been locked up for a long long time. No matter the cost, David Wright will be looking sharp in the Orange and Blue. Now lets hope he can replicate some of his younger seasons. If he can he can provide a lot of help for the team.
Ike Davis Career Year in 2013?
While other teams may not value Davis as much as we do, he certainly has value. Davis hit 32 bombs last year, and can certainly replicate that. Imagine if he hit for the first half of the year? He says he's healthy and feeling the best he's felt, so he's certainly something to look forward to. Perhaps he will bring the Home Run Derby crown to a Met!
All Star Game
Who cares that some Mets aren't in it! It's in our home and many Mets fans will have the privilege of going. I went to the one out here in San Francisco and it was a BLAST! If you have the opportunity to go, I reccomend it. Even the Fan Fest or the Futures game. All are fun and enjoyable.
Tejada
One of the most underappreciated guys on the Mets, he locks down a tough position play great defense and putting up a good average. Additionally he's so young and can only improve!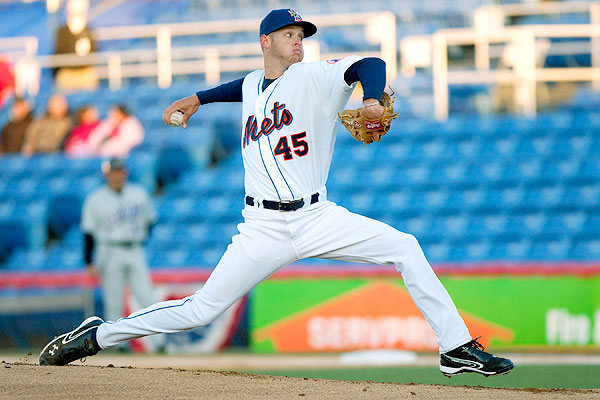 Wheeler +D'Aurnaud
Wheeler the Mets next great pitching prospect is likely to start the year in AAA but is speculated to be ready and is thought of highly by all scouts. While he could likely use a little bit more seasoning, he pitched to a 3.26 ERA last year in AA and in AAA. D'Aurnaud the Mets prized acquisition from the Dickey can lock down a tough position and be good. Ranked highly in all prospect lists, he will help the Met's significantly, he too will likely spend some time at AAA as he was injured last year.
Syndergaard/Flores and Prospects
The Mets have transformed there Farm System from the very bottom to the top half/middle. It's a great transition that Sandy did well. Mets fans have a lot to look forward to, starting in 2013 even if the season in 2013 won't be that great. This leads me my next point...
Maybe the Front Office?
This is a hotly debated topic within the Mets community.. But while many don't believe in what the Regime is doing. I do, and I strongly believe the Mets are on the right path and will soon (2-3 years.....) be contenders.
Gary, Keith and Ron
Who doesn't like those guys up there in the booth? Us Mets fans have been
privileged
to watch our games on SNY and have three of the best announcers in baseball. Espescially for us out of towners, watching games on SNY is always a nice way to end our evenings or afternoons.